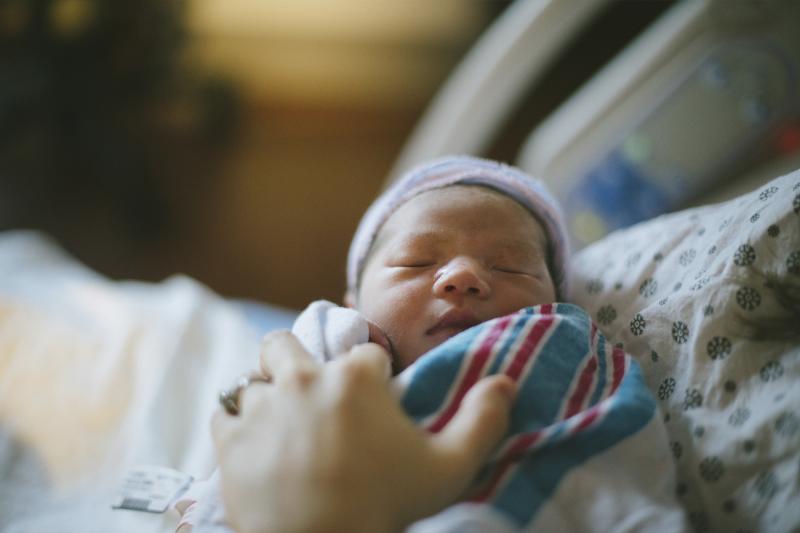 Delivering Maternity Care Centered on You
Pregnancy is an exciting time, with so many important decisions to make. That's why Texas Health Hospital Mansfield works to make the process of planning a delivery as smooth as possible. We provide a nurturing place with expert physicians, an experienced staff, a supportive environment, and advanced technology all dedicated to the mother, child, and the family who surround them.
To request a tour of our facility or for any additional information, please give us a call below.
Expert Maternity Care in Mansfield
One of the biggest decisions you'll make is where to deliver your baby. At Texas Health Hospital Mansfield, you will find a compassionate environment focused on family-centered maternity care philosophies, with the latest medical technology to provide only the best for you and your baby.
Our Women's Center boasts the newest and biggest rooms in the area. Each room has a couch that folds into a bed for an overnight guest.
5 items. To interact with these items, press Control-Option-Shift-Right Arrow
Planning for the Big Day

Experience has strengthened and shaped our birthing philosophy, and we strive to provide you with the type of delivery you desire in a very secure and comforting environment. Our Online Childbirth Classes provide you with a personal journey through prepared childbirth in the comfort of your own home. You have the chance to ask unlimited questions during a scheduled hospital tour with a Labor and Delivery RN. Plus, we have Prenatal Breastfeeding classes to help you prepare for feeding your little one.

Delivering Your Bundle of Joy

Your baby will be born in the comfort of one of our labor, delivery and recovery suites. Epidurals and anesthesia are available around the clock if you choose them.

Following delivery, you will have a private room for quiet recuperation and for sharing precious first moments with your newborn. We appreciate the important role of fathers, siblings and grandparents in the childbirth experience. And, because we believe strongly in the mother/baby bond, we request that each mother spend the first hour with her baby before allowing additional family or friends into the room.

As you recover, you'll experience snuggle time from 1 pm – 3 pm each day, when the lights are turned down and interruptions to patients are very limited. This allows you and your baby to get some much needed rest or enjoy some quiet time getting to know each other.

Your Baby's Health

Texas Health Hospital Mansfield has specially trained nurses known as nurse clinicians. They attend each delivery to help with newborn stabilization and provide the highest quality care. As a Level I Neonatal Facility, our Women's Services Unit now offers in-house neonatal services in our Well Newborn Nursery. Additionally, respiratory care technicians attend every Cesarean section in order to assure extra safety for your infant.

A lactation consultant is available to assist new mothers with breastfeeding and is accessible by telephone after discharge for continued support.

Every infant receives a hearing screening before discharge.  Even after you and your bundle of joy head home, we continue our family-centered care.

Safety and Security

Each labor room is equipped with a state-of-the-art fetal monitoring and charting system.  An infant security system provides valuable added protection for the mothers and infants in our care and the department is locked 24/7.

Birth Certificate and Social Security Number

Birth Certificates can be obtained online at https://dshs.texas.gov/vs/reqproc/certified_copy.shtm or in person at any County Court House or Clerk's Office.

Contact information for Tarrant County:

Tarrant County Clerk
200 Taylor Street 3rd Floor
Fort Worth, TX 76102
Call817-884-1195

Contact information for Johnson County:

Johnson County Clerk
2 North Main Street
Cleburne, TX 76033
Call817-556-6311

 

To obtain Social Security Number for Newborn: Parents may request a Social Security number for their newborn at the time of birth. The Social Security Administration will assign your newborn a number and mail the card directly to you. For additional information regarding Social Security cards, please visit http://www.socialsecurity.gov/ or call Call1-800-772-1213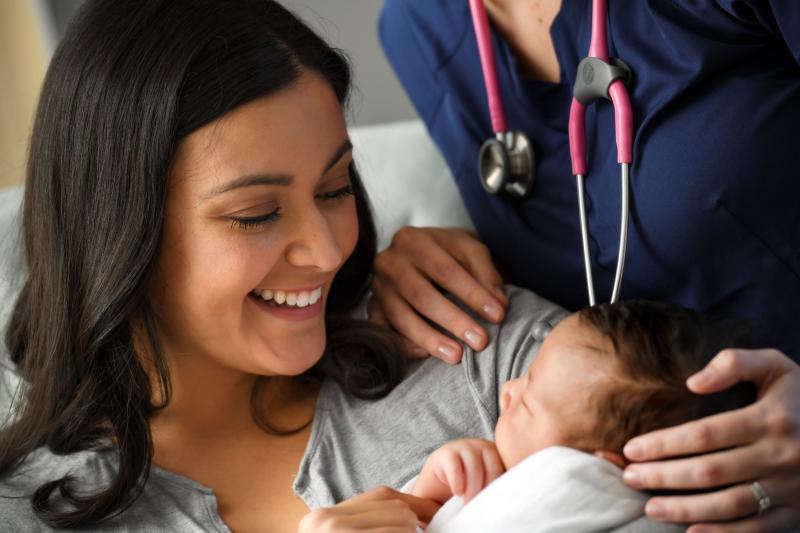 Modern Midwifery Care for Your Delivery
We know that thoughtful and thorough midwifery care can make a big difference before and after delivery day. That's why we partner with Midwife+Co to connect you with a dedicated midwife team for the birth experience you want.
Delivering midwifery care by women for women, Midwife+Co is here to serve you with expert services, including prenatal care, labor and birth assistance and postpartum care, too.