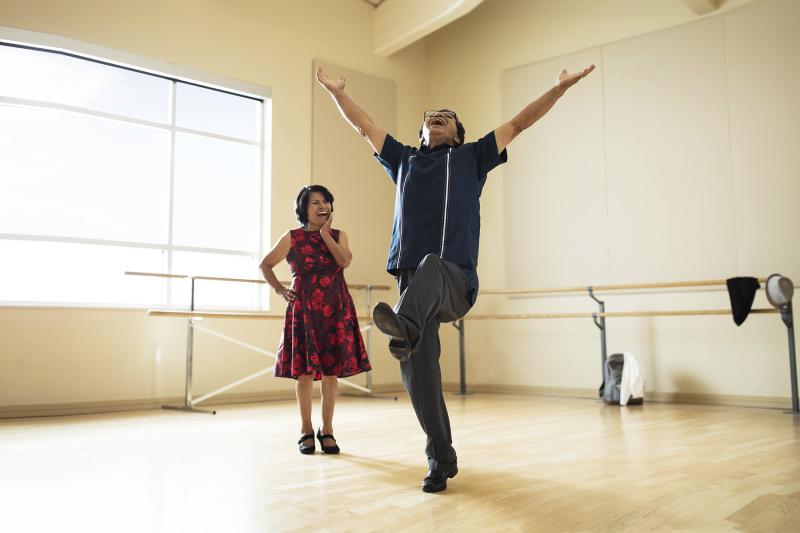 Helping You Regain Your Rhythm
From chronic conditions to sudden injuries, our experienced teams work to provide treatment with the least invasive, most effective methods available. If you should need surgery, we offer unique and comprehensive care designed to maximize and speed up your recovery after your orthopedic procedure.
Advanced technology
Nurses and technicians trained to work with orthopedic patients
Individualized physical and occupational therapy on the Texas Health Hospital Mansfield campus
Large, family-friendly private rooms
Board-certified orthopedic surgeons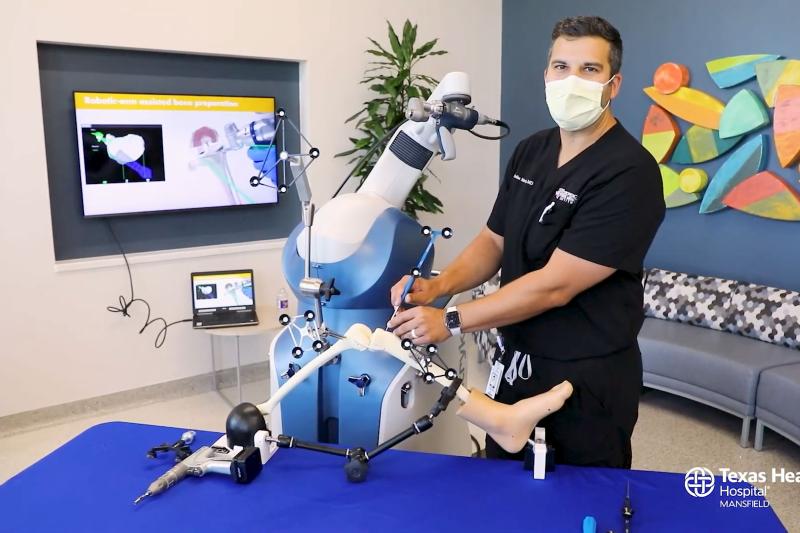 Using Advanced Robotics for Your Faster Recovery
At Texas Health Mansfield, our skilled surgeons use state-of-the-art robotics, including the Mako™ robotic-arm assisted surgery system, to streamline your procedure and help you feel better faster.
Through robotic technology like Mako™, we can significantly reduce your pain, scarring and recovery time, as compared to traditional surgery. With this technology, a 3D model of your joint is created and assists your surgeon during your procedure.
Robotic surgery empowers surgeons and patients through:
More precise resurfacing of only the arthritic portion of the joint
Preservation of healthy joint tissue and bone
Facilitation of optimal implant positioning, resulting in a more natural-feeling joint
Quicker recovery and a shorter hospital stay
We understand there's a lot to consider when beginning treatment, but our physicians are here to talk you through the options and help determine if you could benefit from robot-assisted procedures.