Texas Health Hospital Mansfield Laboratory Receives Accreditation from College of American Pathologists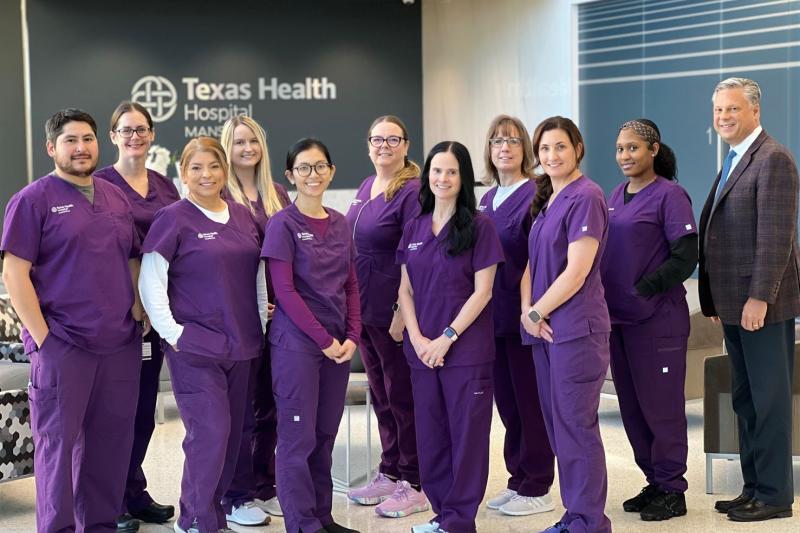 Choose the health content that's right for you, and get it delivered right in your inbox.
The Accreditation Committee of the College of American Pathologists (CAP) has awarded accreditation to Texas Health Hospital Mansfield Laboratory in Mansfield, Texas, based on recent on-site inspection results.
The facility's laboratory manager, Christie Baron, BS, MT (ASCP), was advised of this national recognition and congratulated for the excellence of the services being provided. "My team did a phenomenal job making our first CAP inspection a huge success! We have an incredible team providing the highest quality laboratory results to our patients, which we care for like family," shared Christie. Texas Health Mansfield Laboratory is one of more than 8,000 CAP-accredited facilities worldwide.
"This certification is the result of hundreds of hours of preparation by the laboratory team. It shows their commitment to delivering the right results at the right time to the Mansfield community and their understanding of the importance of accurate diagnostic testing in achieving the best patient outcomes," said Texas Health Mansfield's Medical Director, Kevin Homer, M.D.
The U.S. federal government recognizes the CAP Laboratory Accreditation Program, established in the early 1960s, as being equal to or more stringent than the government's inspection program.
During the CAP accreditation process, designed to ensure the highest standard of care for all laboratory patients, inspectors examine the laboratory's records and quality control procedures for two years. CAP inspectors also examine laboratory staff qualifications, equipment, facilities, safety program, and overall management.
Upon learning of the laboratory's accreditation, President and CEO Kenneth Rose said, "I'm so proud of this hard-working team and their commitment to delivering exceptional clinical quality to Mansfield and the surrounding area. This is a badge of honor for our hospital and a tremendous service for our community."
Texas Health Mansfield is a joint venture between Texas Health Resources and AdventHealth. Their mission is to Extend the Healing Ministry of Christ to every patient who receives care at their facility. This CAP accreditation shows the hard work and care their team members pour into their careers daily. Texas Health Mansfield looks forward to continuing to provide the highest quality care to Mansfield and their surrounding communities.
About the College of American Pathologists
The College of American Pathologists (CAP) is the world's largest organization of board-certified pathologists and a leading provider of laboratory accreditation and proficiency testing programs. They serve patients, pathologists, and the public by fostering and advocating excellence in pathology and laboratory medicine worldwide. For more information, read the 2022  CAP Foundation Annual Report or visit CAP.org.