Texas Health Hospital Mansfield Donates 33,746 Servings of Cereal to The Mansfield Mission Center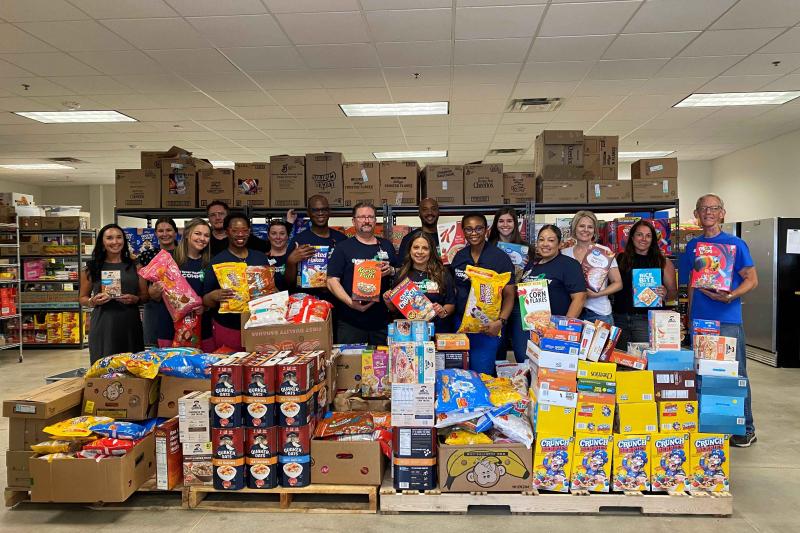 Choose the health content that's right for you, and get it delivered right in your inbox.
On June 6, 2023, Texas Health Hospital Mansfield donated 33,746 servings of cereal to the Mansfield Mission Center. This was a joint effort from team members and the Mansfield community to help support families in need this summer.
"We know that so many kids rely on the meals they receive at school and we want to make sure they get the right start to their days this summer", said Director of Nutritional and Environmental Services, Toke Mayes. He spearheaded this initiative and challenged Texas Health Mansfield team members to surpass their previous years' serving donation of 21,000.
"Wow! This is truly going to go a long way to help families this summer. The need is higher than it has ever been and we appreciate this donation so much", said Laura Rennert, Director of Community Programs at the Mansfield Mission Center.
###
Operated as a joint venture between Texas Health Resources and AdventHealth, Texas Health Hospital Mansfield believes that whole-person health is achieved through a balance of physical, mental, social and spiritual well-being. This donation demonstrates the hard work and care their team members pour into their community daily. Texas Health Mansfield looks forward to continuing to provide the highest quality care to Mansfield and their surrounding communities.