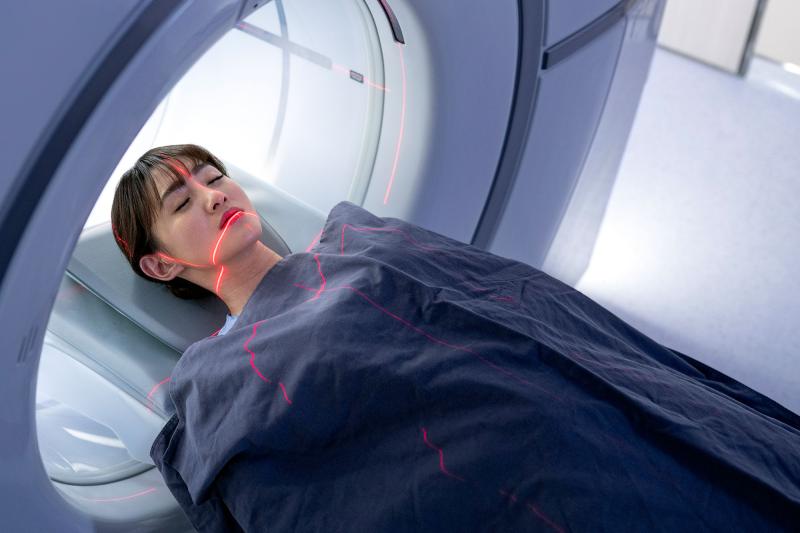 Crystal Clear Imaging 
Caring for your whole-person health means understanding what your body needs to feel well. With a team of innovators and advanced medical imaging tools, we can now generate clearer images of your body than ever before, which empowers us to deliver more comprehensive care for the whole you.
Whether our team uses radiation or sound waves, a handheld instrument or large enclosed equipment, we're committed to using imaging technologies that help us understand your needs better.
How We're Enhancing Your Imaging Experience
You deserve every tool and resource for exceptional care. That's why we work to create an experience that goes beyond the basics with elements that elevate your healing.
3 items. To interact with these items, press Control-Option-Shift-Right Arrow
Collaboration Among Specialty Teams

Often, patients require many hands from many specialists working together to diagnose and treat them. That's why our imaging team works with specialists in areas like emergency medicine, general surgery, orthopedics and many others to address your unique medical condition and ensure you have all the expertise and support you need.

Your Personal Health Plan

We believe that helping you feel whole means caring for you in body, mind and spirit. And this holistic approach looks different for every patient. Your care team will work with you to understand your needs, fears and other concerns, so we can help you heal in the way that's best for you.

Highly Credentialed Experts

Your team will include knowledgeable, experienced and compassionate providers who will use best practices to understand your health and provide you the care you need. Our physicians, technologists and other team members have earned the highest credentials in their respective fields and hold extensive training in imaging care.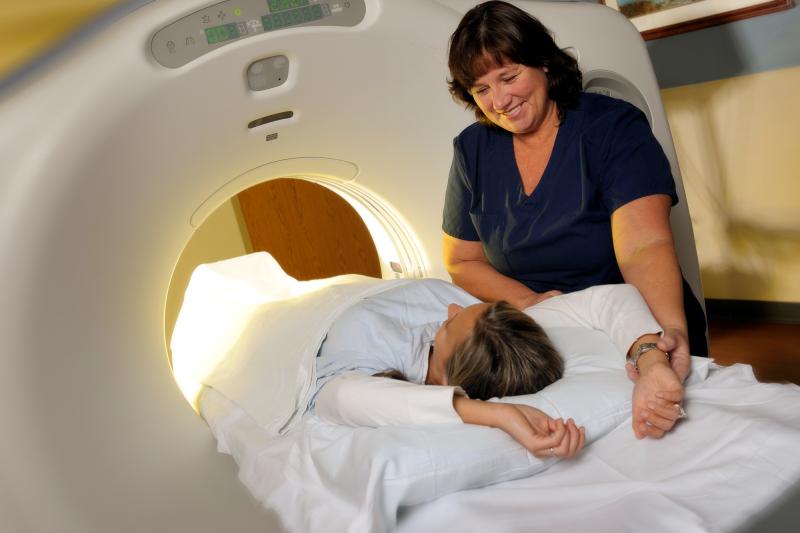 What to Expect During Your Exam
We want your experience to be as comfortable as possible, which is why we want you to know what to expect during your exam. You may be asked to avoid wearing items that can interfere with our testing equipment, like metal, jewelry and deodorants. We'll also review any allergies you may have and address any concerns about being enclosed in a small space, if necessary. Because some imaging equipment revolves closely around your body, we use a variety of equipment that offers more room than traditional (more enclosed) devices. With multiple options for your exam, our team makes your comfort a priority.
Radiology Services You Can Count On
Imaging tells us much about your health and how your care should unfold. We can avoid invasive procedures, catch diseases early on, and connect with you a specialist who can treat you and help you manage the condition — all while standing ready for follow-up imaging so we can see that you heal. Whether you need testing for potential illness, clear visuals of a broken bone, or a simple routine check-up exam, our imaging team welcomes you.
7 items. To interact with these items, press Control-Option-Shift-Right Arrow
Bone Densitometry (DEXA) Scans

Non-invasive bone densitometry scans, or DEXA scans, help us understand the internal structure of your bones. A DEXA scan is a sophisticated imaging technology that allows us to visualize breaks and uncover weak bones (which may be common with conditions like osteoporosis) earlier than with traditional scanning.

Computed Tomography (CT) Scans

Rather than focusing on a specific problem area, you may need an imaging exam that provides a broader view of your body. During a CT scan, you'll lie on a padded exam table that your imaging technologist will guide into a rotating, ring-shaped scanner. X-rays captured from the scanner will be translated to a nearby computer screen for your team to analyze.

Mammograms

Our advanced breast imaging technology gives us the clearest, most accurate image of your breast tissue and its surrounding areas. 3D mammography shows us "slices", or layers, of your breast, so we can identify and treat irregularities early. We use this kind of imaging for routine checkups and to analyze a potential abnormality.

Magnetic Resonance Imaging (MRI) Scans

In an MRI scan, radio waves transmitted from a tube-shaped imaging machine travel into your body, capture your internal structure and send the findings to a nearby computer screen. This procedure is often done for brain, spinal cord and orthopedic conditions. Your comfort is important, and we know that small, enclosed places can be distressing to some people. That's why we have acquired equipment with an opening that is larger than traditional MRI machinery. You'll have more personal space without losing the effectiveness of close imaging.

Nuclear Medicine

Many imaging exams look at specific problem areas and present snapshots of irregularities not visible on the surface. Nuclear medicine is an imaging technique that instead tests how your body functions internally in real-time. To see the inside of your body in action, your care team will administer a medication called a radiotracer into your system, by swallowing or injection. Energy from the radiotracer is captured by a camera connected to a computer, which reports images of the medication as it spreads throughout your body. Through this procedure, we can visualize tissue and organs like your heart, with a 3D full-color visual.

Ultrasounds

Ultrasounds allow us to peer into your body by using sound waves instead of radiation. Sound waves from a wand-like device called a transducer will be released into your body. The echoes will be collected and translated into images of the inside of your body on a nearby monitor.

X-rays

X-rays are a common procedure that can show us just about any part of your body, using signals from electromagnetic radiation to build an image of your internal structure. Our highly advanced equipment provides clear images quickly, reducing the need for retakes.